Shambhala Household Weekend (Adult)
with The Druk Sakyong Wangmo, Lady Diana Mukpo
The Shambhala Household
The Shambhala Household program introduces a powerful way to work with the challenge of integrating the Shambhala teachings and practices we are given with the mundane yet profound activities of our daily lives. It provides us with a way to engage with these teachings and practices with a sense of joy and personal inspiration. Occupying a Shambhala Household means identifying the most ordinary parts of our lives as sacred, and cultivating a deep appreciation for the intrinsic health and richness that exists within our own homes. Equally important is the recognition that this wholesomeness and harmony can be the basis for establishing an enlightened society. Household practice has the possibility to bind generations and be a source of healing for the entire sangha.
In this program, Lady Diana will help us to uplift our homes, modeled on the power and vision of Shambhala culture, and connect with the enriching presence of our ordinary household items. During the program we will study and practice the skills that enrich our household environments as sacred spaces and create Shambhala society in all aspects of our lives.
The weekend will culminate in a fun experiment of creating Shambhala Household on the spot!
This program is open to all levels of practitioners and their family. For those who are just entering bring your hearts, for those with more experience come and share that with others. We will come together as community to support each other wherever we are on the path be it Vajrayogini or Chakrasamvara, Scorpion Seal, Way of Shambhala, or just walking in the door, our aspiration is to create an open and inclusive celebration of the heart of our Shambhala Buddhist teachings.
During this weekend, students will have the option to receive the lung for the Shambhala Household text written by Sakyong Mipham Rinpoche. Anyone who has completed Rigden weekend or equivalent may receive the text and lung. If students entered the Shambhala path prior to Rigden program existing, they are very welcome as long as they completed programs beyond Level 5. If you wish to receive the lung during this weekend, please register for the Householder Lung session.
About the Teacher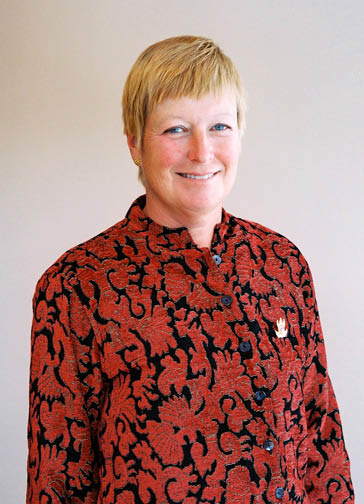 The Druk Sakyong Wangmo, Lady Diana Mukpo was married to Chogyam Trungpa Rinpoche for seventeen years. She has been a teacher in the Shambhala community for 30+ years, and has helped to plant the banner of Shambhala Buddhism in the West. She is the author of the book "Dragon Thunder," which recounts her life with Trungpa Rinpoche. Along with her dedication to expanding the Shambhala teachings, she is also an accomplished dressage rider and trainer, and competes at the international level.
"Her vision is unyielding and good. Her intention is pure, her intention is to help elegantize the world...From her presence and existence in sharing my life, the Sakyong Wangmo has provided lots of sharp edges and lots of warm memories and lots of sad stories. The Sakyong Wangmo's vision and her fearlessness and her particular type of impatience has brought us here. Therefore she deserved to sit on the same platform with me as a teacher of Shambhala Vision."

-Chogyam Trungpa Rinpoche