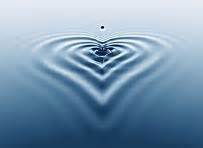 Heart of Recovery
This Heart of Recovery meeting is a gathering of individuals who, through shared experience, strength, and commitment to abstinence as we understand it, are recovering from compulsive, addictive behaviors.
We welcome everyone who wants to make the effort to abstain from their compulsive behaviors, and who wants to integrate the strength, clarity, and basic goodness of Buddhist meditation into their recovery. No previous meditation experience is necessary. Instruction will be provided.
The Heart of Recovery is not affiliated with any 12-step program nor does it specifically adhere to the 12 Traditions associated with 12-step programs. Wisdom from various 12-step and other recovery programs may enter Heart of Recovery through the experience and shares of some of its members;
The Heart of Recovery welcomes and brings together individuals touched by addiction. This includes individuals recovering from substance and behavior based addictions as well as those whose lives have been impacted by the friends and family members' addictions.
Heart of Recovery is intended to support individuals in recovery whether they are currently in a program of recovery or not. However, it is not intended to replace 12-steps, inpatient or outpatient rehab programs, or any other model of recovery.
There is no designated fee although a donation basket is available at all meetings.

PARKING: Street parking is available along Madison and adjacent side streets. Please be mindful of signs and driveways so that you park legally.