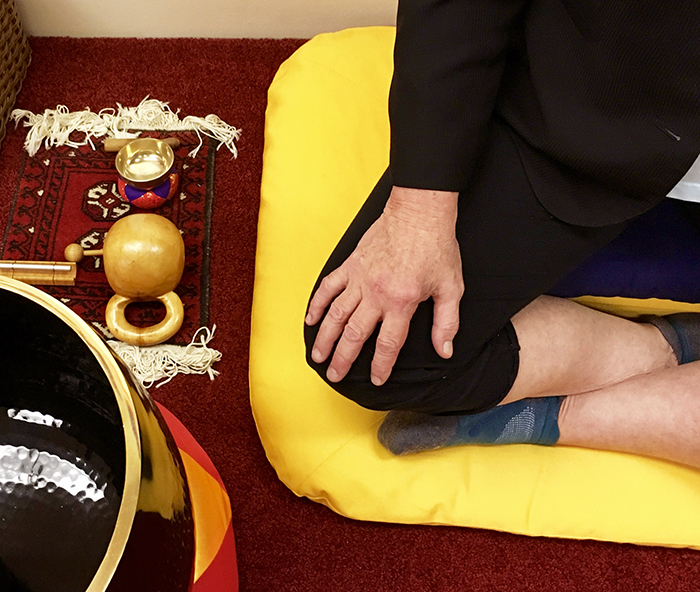 The Art of Being Human: Shambhala Training Level I
with Fred Schwieg
Shambhala Training, Level 1, is a great introduction to meditation. The simple and profound technique of mindfulness and awareness is the basis of a secular path of meditation, which can benefit people of any spiritual tradition and way of life. Through meditation practice, you can cultivate more calmness and clarity as well as deepen your ability to generate compassion for yourself and others. The benefit of this course is to increase your ability to bring these qualities into your daily life and rediscover the good energy present in all of your experience.
Level I: The Art of Being Human
Practice sitting and walking meditation and learn the basic principles of the Shambhala path of warriorship. Rediscover the good energy present in all of our experience. This basic goodness, innate to the way things are, is our own inborn, unconditional nature.
Is this for me?: If you are new to meditation or would like more calm and clarity in your daily life, then yes, this would be a good program for you.
Recommended Text: "Shambhala: Sacred Path of the Warrior" by Chögyam Trungpa Rinpoche.

Prerequisite: None—everyone is welcome. This is a good immersion retreat for new meditators.
Note: The Art of Being Human, Level I, is prerequisite for Level II, The Birth of the Warrior.
We encourage Level I participants to also take Meditation in Everyday Life, a 5-week course that is a companion to the weekend retreat.
About Fred Schwieg: Fred Schwieg has been studying Buddhism and meditation in the Shambhala Tradition for 30 years. He is a student of Sakyong Mipham Rinpoche and was the Director of Cleveland Shambhala for over ten years. He currently serves as its' Dorje Kasung representative. In his private life he is a lawyer and lives in Rocky River Ohio.
Generosity Policy
In order to make our programs accessible to everyone, we have a "pay what you can afford" policy. If the program price is an obstacle for you, please decide what works for you and offer whatever you can. At times, a minimum is set and if that is still an obstacle, please email us ([email protected]). We will never turn you away because of financial issues.

Our programs are listed with a base donation amount. These program donations help us pay rent and utilities, and allow us to offer honorariums to our teachers and pay travel expenses for them. Program donations are our only source of income outside of Center member donations.

For those who can offer more than the program price, we have a "patron price". Your generosity in offering the patron price helps cover the costs for others who are not able to pay the full price.