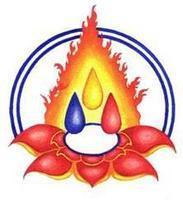 Online Three Jewels Extended Day of Practice
Deepen and energize your practice! This extended practice time will focus on the Three Jewels (Buddha, Dharma, and Sangha) and be a blend of meditation, readings, contemplation, and discussion.
Format: This program will be held via Zoom.
Requirements: None. All are welcome.
Fee: $15. Registration required.
Program Schedule:
11:00am - 11:15am - Welcome and introduction
11:15am - 11:30am - Reading based on the Buddha
11:30am - 12:15pm - Self guided sitting practice, walking, etc.
12:15 pm - 1:00 pm - break for lunch
1:00 pm - 1:15 pm - Reading based on the Dharma
1:15pm - 2:00 pm - Self guided sitting practice
2:00 pm - 2:15 pm - Reading based on the Sangha
2:15 pm - 3:00 pm - Self guided sitting practice
3:00 pm - 3:45/4:00pm - Discussion and check in
If you have questions or need more information about this event please email [email protected].
Generosity Policy
In order to make our programs accessible to everyone, we have a "pay what you can afford" policy. If the program price is an obstacle for you, please decide what works for you and offer whatever you can. We will never turn you away because of financial issues.

Our programs are listed with a base donation amount. These program donations help us pay rent and utilities, and allow us to offer honorariums to our teachers and pay travel expenses for them. Program donations are our only source of income outside of Center member donations.

For those who can offer more than the program price, we have a "patron price". Your generosity in offering the patron price helps cover the costs for others who are not able to pay the full price.