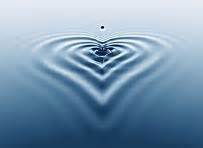 Heart of Recovery
This is a weekly gathering interweaving Buddhist meditation practice and addiction recovery. We are not a replacement for traditional 12-Step Groups, but a supplement to them. You do not have to be a Buddhist to participate in this group or be in any specific recovery program to attend. We welcome anyone who struggles with the suffering associated with craving and who seeks to cultivate peace through living mindfully. The purpose of the group is to:
Meditate with others who are in recovery or exploring recovery

Share readings from Buddhist authors that apply to our addiction recovery journey

Share our personal experience, strength, and courage

Integrate the basic goodness of meditation with our commit

ment to recovery
"Sobriety is finding a new way of living that involves engagement where there was withdrawal; generosity where there was self-centeredness; a community where there was isolation; joy where there was bitterness; trust where there was cynicism."
- Kevin Griffin, One Breath at a Time: Buddhism and the Twelve Steps
Suggested donation - $2 - $10
Questions? Please contact us - CSMC Heart of Recovery
Parking available on street and in the parking lot across the street.