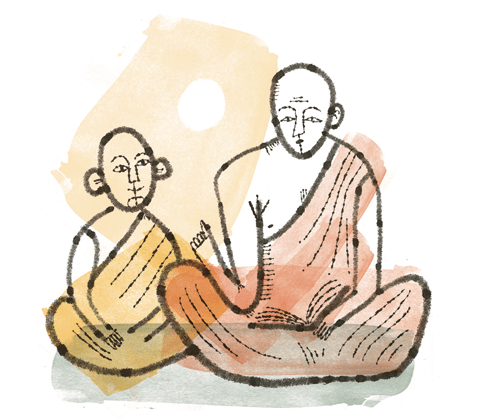 The Student-Teacher Relationship Through the Three Yanas
In initially presenting the Tibetan Buddhist spiritual path in the West, Chögyam Trungpa Rinpoche emphasized the Tibetan categorization of the teachings into three yanas, or vehicles. A vehicle is how one makes a journey, for example by bicycle, bus, or airplane. As skillful means, each yana presents unique methods by which a student touches reality and thus moves towards awakening. The three yanas are the Hinayana, Mahayana, and Vajrayana.
In this class series, we will briefly survey the motivation, the frame of reference, the essential practices, and the goal or realization connected with each yana. We will look at the vow connected with each yana—refuge, bodhisattva, and samaya—and the commitment that the student is making to themselves, to others, and to the teacher. We will then undertake a thorough exploration of the role and responsibility of the teacher in each yana as elder,spiritual friend, or vajra master. We will also examine the student's relationship with the teacher through respect, love, or devotion.
We will view recorded video teachings by Acharya (senior teacher) Moh Hardin, and then have a local discussion. There will be a syllabus of optional readings for each class.
This course will be online, so please register to receive the Zoom link for the class.
Course Outline
Class 1: Introduction, the Hinayana and the Elder
Class 2: Mahayana and the Spiritual Friend
Class 3: Vajrayana and the Vajra Master
Class 4: Local discussion of what it means to have a teacher for each of us.
Prerequisite: Having a daily meditation practice.


About the teacher