Shambhala Household Lung
with The Druk Sakyong Wangmo, Lady Diana Mukpo
Receive the Shambhala Household Lung
While attending the Shambhala Household Weekend, students will have the option to receive the lung for the Shambhala Household text.
The Sakyong has written a text called Shambhala Household , The Path of the Kalapa Court . This text is the ground for opening up conversations that will support us in initiating and leading Shambhala Household events and programs
This new endeavor will not be a core path program, but is being offered as a grassroots, powerful way to work with the challenge of integrating the teachings and practices we are given with the mundane yet profound activities of our daily lives. These teachings are meant to be engaged in with a sense of joy and personal inspiration, as opposed to a feeling of duty to complete another required step.
The Cleveland Shambhala Meditation Center will open the Shambhala Household mandala locally by hosting a one-and-a-half day Shambhala Household program, which includes a video lung for Shambhala Household and receiving the actual text.
Shambhala Household will now be the first text that practitioners will be able to receive from the lineage on the Shambhala Path, which is a significant moment. Since we all share the experience of being householders in many styles and forms, we all now have the opportunity to bring Shambhala principles even more deeply into our daily lives and homes. Just as the Shambhala Sadhana is the binding practice for our lineage and community at all levels, Shambhala Household is the common ground of experience that all of us share in our daily lives.
Shambhala Household program participants (i.e. official members of the Shambhala Household mandala) must be willing to gather locally at least twice each year where we can really explore these teachings together and share our experiences based on bringing the text into our lives and serve as stewards for the ongoing conversation and connection people have as householders.
These gatherings can take many different forms such as salons, social events, picnics, cooking events, nature walks, conversations, gardening classes or other events where people can formally or informally share their experiences and gain support and encouragement for walking the household path.
Additionally, the household mandala should strive to find ways to permeate local sangha with the topic of household. This could occur through blog posts or stories shared in local newsletter, posting household related quotes or contemplations on local bulletin board, sending an email note to their householders group with anecdotes or questions.
There is are pre-requisites. Anyone who has completed Rigden weekend or equivalent may receive the text and lung. If students entered the Shambhala path prior to Rigden program existing, they are very welcome as long as they completed programs beyond Level 5.
Please Note: You must also register and attending the Shambhala Household Weekend.
About the Teacher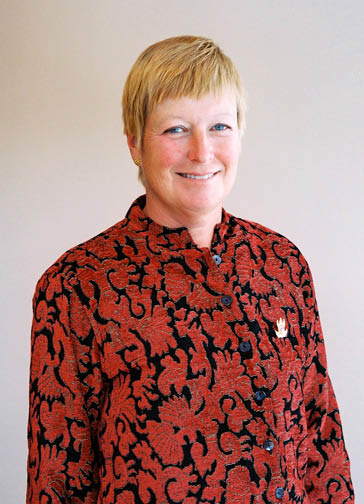 The Druk Sakyong Wangmo, Lady Diana Mukpo was married to Chogyam Trungpa Rinpoche for seventeen years. She has been a teacher in the Shambhala community for 30+ years, and has helped to plant the banner of Shambhala Buddhism in the West. She is the author of the book "Dragon Thunder," which recounts her life with Trungpa Rinpoche. Along with her dedication to expanding the Shambhala teachings, she is also an accomplished dressage rider and trainer, and competes at the international level.
"Her vision is unyielding and good. Her intention is pure, her intention is to help elegantize the world...From her presence and existence in sharing my life, the Sakyong Wangmo has provided lots of sharp edges and lots of warm memories and lots of sad stories. The Sakyong Wangmo's vision and her fearlessness and her particular type of impatience has brought us here. Therefore she deserved to sit on the same platform with me as a teacher of Shambhala Vision."

-Chogyam Trungpa Rinpoche