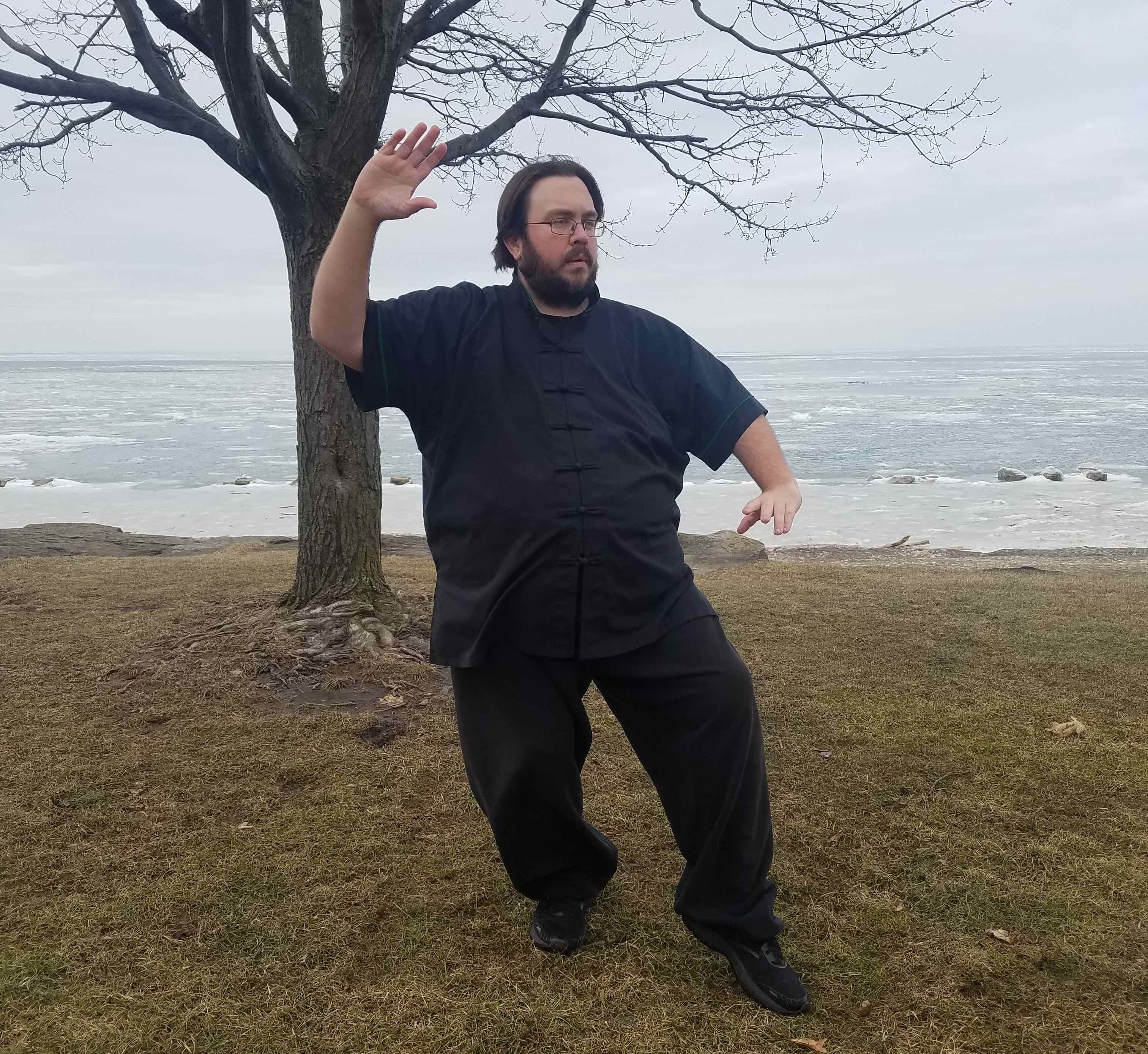 Tai Chi
with M. Jared Blakesmith
Green Dragon is offering Tai Chi classes in Lakewood! Come learn the fundamentals and basics with instructor Jared Blakesmith at the Lakewood Shambhala Center for Meditation.
Tai Chi is excellent for:
Relaxation
Stress Reduction
Balance
Improved Circulation
Joint Health
Increased Awareness
Greater Energy
Improving Strength
Quality of Breathing
Reducing Inflammation
Managing Blood Pressure
Improving Arthritis
...and so much more
Join a class to see what Tai Chi can offer you.
Please visit our website https://www.greendragontaichi.com/ for more info.
Additionally, more information can be provided by emailing Jared at [email protected] or Chris Burnett, Green Dragon's founder and Senior Instructor, at [email protected]
Taijiquan is a Chinese martial art that is over four hundred years old. It is practiced for both self-defense purposes and to cultivate the body, mind, and spirit. This class will cover the wellness aspects of Taijiquan as well as a basic Qigong set known as the Eight Sections of Brocade. Throughout the class, you will be introduced to the beginning postures of the Yang One Hundred Eight Movements form, how to utilize the potential of the breath, see how Taijiquan has meditative qualities, and see the Primary Energies of Taijiquan.
Registration Information
$70 is for the full six-week program. Alternatively, there is a $15 drop-in rate for any given day. Drop-in rates should be paid in person on the same day you take the class in question. Cash only for drop-in, please.
Bio
Jared Blakesmith has trained under various martial arts since he was in middle school. He first trained under his uncle who introduced him to the basics. From then on he would train in various kung fu including Wing Chun and Escrima. Over time Jared had sought to bring his martial practices more in line with his Taoist practices. This led him to Tai Chi and in 2016 he began studying the Chen style of Taijiquan. At the beginning of 2018, he began studying under Chris Burnett. Later that year Sifu Chris accepted him as a disciple and began an intense regimen of training and learning that has allowed him to take on teaching. Jared had taught martial arts in one way or another previously but Sifu Chris had confidence in him to help teach for the Green Dragon school. He is now certified in both Yang and Chen styles of Taijiquan for open-fist and various weapons.
Lineage
The Green Dragon school traces its lineage to Grandmaster Chen Qingzhou (1934-2015). He was born in Chen Village (Chenjiagou) in China where the Chen style of Tai Chi originates. He was a 19th generation lineage holder and a master of the Laojia method of Chen style. His son Chen Youze carries the Grandmaster title since his father passed on. Tony Wong, Carl Dechara, and Jeff Radcliff were all accepted as disciples under Chen Qingzhou. Chris Burnett has learned under all three of these disciples and Chen Youze. Jared learns primarily under Sifu Chris. Except Chen Youze, Jared has met all of them personally and has even trained under Carl and Jeff.