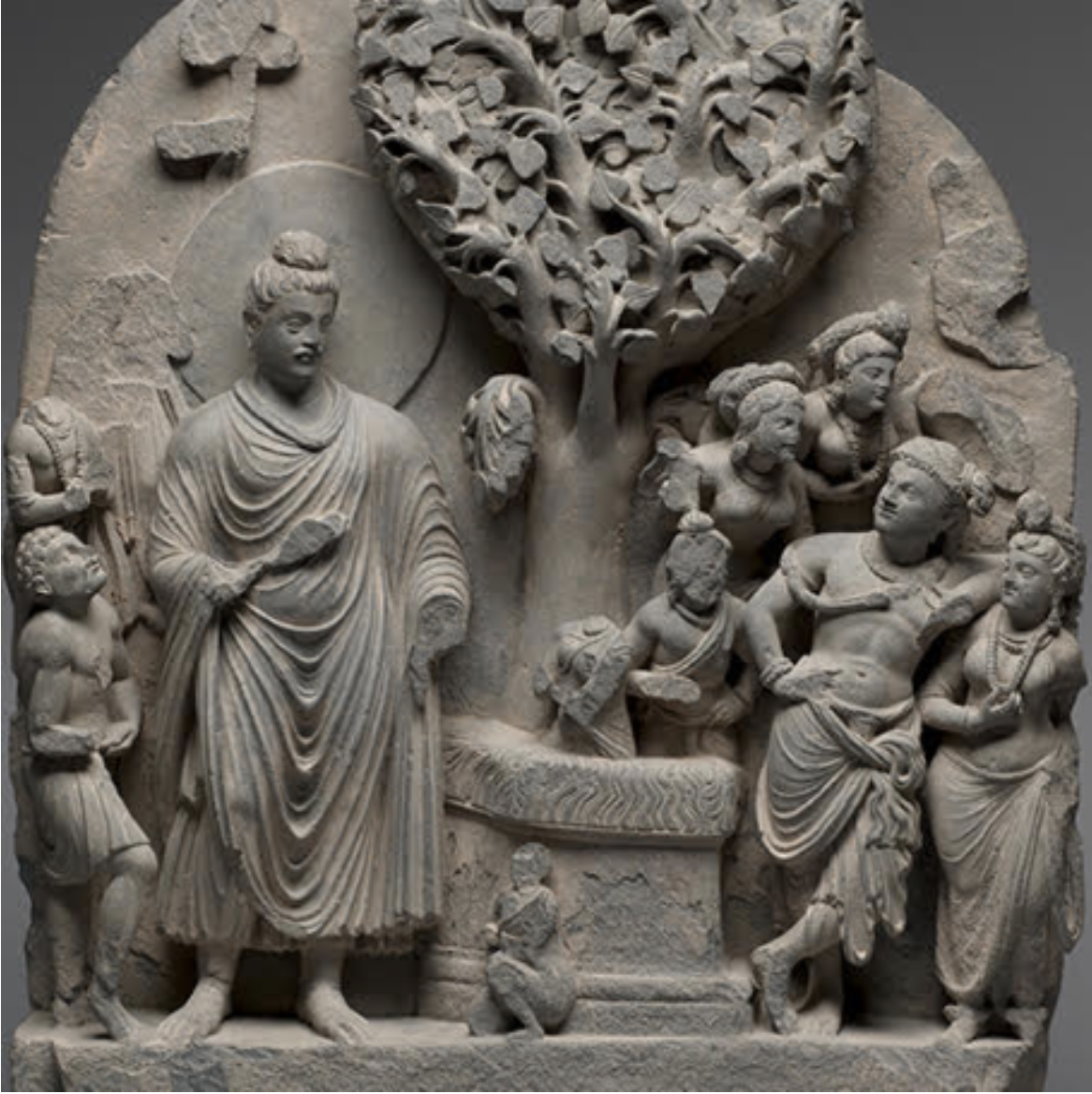 Life of the Buddha through Art - The Ancient Sculpture of Gandhara
with Barb Cromer
Take a visual journey through the eight major events that mark the life of the Buddha as depicted in the ancient sculpture of Gandhara, a culture that thrived between the first century BCE and fifth century CE. Located on the Silk Road in northwest Pakistan, Gandhara produced a unique character of ancient Buddhist art and was the first style of sculpture to create representations of the Buddha in human form.
This expression of art played a crucial role in people's lives at that time. In addition to being an important aesthetic feature of the culture, the sculptures depicted the stories of the Buddha's life as well as crucial aspects of the teachings. There was little or no written recording of these events/teachings. Thus, the sculptures served as an important educational device for householders, merchants, and vast numbers of people. Moreover, many of these sculptures were placed on stupas, burial sites for relics of the Buddha after his death. Making a pilgrimage to these sites was thought to bring good karma to the pilgrim.
This talk is free and open to everyone who has a curiosity about the Buddha's life and would enjoy learning about it through art.
Donations are welcome!
Cleveland Shambhala is supported entirely through donations. Please help support our Center and programming with a donation.
This will be held via Zoom. You need a computer with a browser or a smartphone with the free Zoom app. You may also dial in for voice-only access.
Please help us hold a strong container by being mindful of the timing of your arrival as well as the decorum you bring to the online experience. Treat this virtual environment as a sacred space.
Join Zoom Meeting via computer (preferred)
https://us02web.zoom.us/j/7434994532?pwd=R2FjQnArTlplbXh4Q2pCT3A1WFNYZz09
Join Zoom meeting by phone (voice only)
+1 646 558 8656 US (New York)
or
+1 312 626 6799 US (Chicago)
Meeting ID: 743 499 4532
Passcode: 441987